History Educational Resource Center (The HERC) opens officially
[29 August 2014] Like many businesses, the History Educational Resource Center was actually open before the official opening — it has been open since classes started on Monday of this week. Even the ribbon-cutting that was advertised for the opening was done early by Amanda Lee Savage and Dr Chrystal Goudsouzian, before large numbers of those attending the opening had arrived.
The symbolic ribbon-cutting and opening came this afternoon at 12:30 pm, with Dr Aram Goudsouzian, chair of the department, presiding.
The space that the HERC occupies was formerly office space for graduate assistants, filled with cubicles. Dr Goudsouzian credited his wife, Dr Chrystal Goudsouzian, with conceiving the idea of the HERC and doing much of the work in converting the space into the open, inviting room that it is today. She had lots of help from Amanda Lee Savage, the other main advisor in the HERC, and recently from Tannie Arnsdorff (wearing a white shirt, standing by the door), who is coming aboard as a writing tutor, and from the untiring Karen Bradley.
The HERC will be open at least from 10 until 2 on weekdays, to be used for advising, tutoring in history, student group meetings, learning about internships and study abroad, and study. (More specific information about the HERC's functions may be found in our article of 20 August, on the HERC's official website, and on the HERC's Facebook page.)
Dr Goudsouzian recognized Meredith Lones and Alec McIntyre for the art work they contributed in painting desks and chairs and creating the sign for the HERC. Ms Lones, a history major, donated some of her other art to the center. Most important of all, they painted the mural that is the signature image of the HERC. They received a plaque which contained an image that was the inspiration for the HERC sign outside the main entrance.
The HERC would not have been possible, Dr Goudsouzian said, without generous financial support. A sizeable donation came from someone who wishes to remain anonymous. The main contribution came from Taylor and Mary Beth Richardson.
The Richardsons are shown above conversing with Carolyn Dickens, director of development for the College of Arts and Sciences, and Dean Tom Nenon (Dr Goudsouzian and Amanda Lee Savage are at the right of the picture), and at the left listening to the remarks about their relationship with the university and the contributions they have made to it.
Mr Richardson is a 1962 graduate of the university with a BA in history, who has since worked for a variety of Fortune 500 companies. He received the university's Distinguished Alumni Award in 1997. He has been president of the University of Memphis Foundation and the Highland Hundred and has served on the Board of Visitors. Ms Richardson has an MA in anthropology from the U of M in 1997. They have been generous supporters of the university, with an annual scholarship for students from their native Lake County, Tennessee. They made their gift for the HERC in honor of the teacher who had a great influence on Mr Richardson's life — Ruth Woodbury, a longtime instructor in the Department of History.
Taylor Richardson and Mary Beth Richardson (holding the plaque) are shown here with Drs Aram and Chrystal Goudsouzian.
Dr Beverly Bond reappointed to Tennessee Historical Records Advisory Board
[28 August 2014] Having previously served for a three-year term, Dr Beverly Bond, associate professor of history, was reappointed on Monday by Governor Bill Haslam to the Tennessee Historical Records Advisory Board.
The board is the central advisory board for historical records planning and for projects funded in Tennessee by the National Historical Publications and Records Commission. It promotes cooperation and communication between records repositories and information agencies within the state and serves as a state-level review body for proposals identified in the grant program guidelines of the NHPRC.
Student newspaper reports on African and African-American Institute summer program
[25 August 2014] The Daily Helmsman today had an article by Jasmine Morton on the summer program of the African and African-American Institute which sponsored a Study Abroad program in Ghana during June for U of M students and faculty and five Memphis-area school teachers, and a follow-up program in which those who had gone to Ghana taught high-school students about Ghanaian culture during July.
The article described the reactions of several persons in both groups. Both Kaylin Ewing, a doctoral candidate in history, and Brian Walker, a visual arts teacher at Hickory Ridge Middle School, reported that the visit to slave castles was an emotional one for them. Ms Ewing said, "If I had to describe this [experience] in one word, it would be transformative. It's one thing to know and teach history, it's another to actually take that walk for yourself."
Most of the expenses of both programs were borne through the gift of an anonymous donor.
For more details about the nature of the two programs, read the item that was posted in "History Happenings" in March 2014.
History graduate students welcomed with orientations and reception
[23 August 2014] In a series of orientations and a reception at the Alumni Center on Normal Street, the Department of History today welcomed history graduate students for the new academic year. Dr Daniel Unowsky, who upon the retirement of Dr James Blythe became the Graduate Coordinator, first held orientation meetings with the new graduate assistants and then with all new graduate students.
With the arrival of faculty and staff members for the reception that followed, there were many "heated discussions" — not that the discussions were hostile, but the outdoor temperature soared to its highest level so far in the summer season and the arrival of so many persons presented the cooling system for the Alumni Center with a challenge it could not meet.
During the reception, student leaders and faculty advisors of various activities made presentations and issued invitations for participation. (Not all of those who spoke are shown in these photographs.) Shown above are Dr Aram Goudsouzian, department chair, making a general introduction and Jeff Jones speaking for the Graduate Association for African-American History. Shown below are Dr Andrew Daily speaking for Phi Alpha Theta and the Student History Society and attendees enjoying the food, drink, and fellowship.
History Educational Resource Center to open with beginning of Fall classes
[20 August 2014] The History Educational Resource Center, located in room 147 of Mitchell Hall, the Department of History's comprehensive educational resource center, will open on Monday, 25 August, along with the first day of classes.
The HERC is dedicated to providing educational support, including academic advising, internship opportunities, writing and study tutoring, information sessions, and career and postgraduate counseling to all U of M students interested and/or taking courses in the field of history. It is unlike any other academic center on campus or in other history departments across the nation. The HERC is a student-centered space where students come not just to get degree counseling, but to get help with their history work and writing, and to plan their futures.
Staffed by two instructor/advisors and a graduate writing tutor, the center is an advising center, writing center, and student community center all in one. It is an inviting space that is centered on students and committed to student success; it allows for community building and creates a sense of belonging for majors, minors, and other interested students.
At the HERC, history majors will meet with their faculty advisor each semester to discuss current academic plans and long-term educational and professional goals. The advisors are committed not only to helping history students plan their schedules and graduate on time, but also to assisting students with identifying and developing their passions and interests in the field of history, in the U of M academic community, and in the Memphis community at large.
In addition to advising, the HERC is committed to helping students pursue diverse educational experiences in history. HERC faculty advisors work one-on-one with students to help them identify and set up history-related internships which draw on and augment coursework while teaching students what it means to be a historian in real-world contexts.
The HERC's writing tutors are graduate students from the department. They have extensive experience in writing, researching, editing, and grading all types of history papers. They are dedicated to working with history students at all levels, from those new to history courses and historical writing to our advanced history students. Any student taking a history class is welcome to come in weekdays between 10 and 2 for consultation and assistance with crafting, editing, and/or revising history writing assignments
HERC tutors can help students:
Define historical topics
Write thesis statements
Craft historical arguments
Interpret and use primary and secondary sources
Edit, revise, and/or rewrite papers
They can also help with history-related applications, including scholarship, internship, job, and graduate school applications.
Dr Chrystal Goudsouzian (143 Mitchell, cdykes@memphis.edu) is the HERC Coordinator. Ms Amanda Lee Savage (145 Mitchell, aksavage@memphis.edu) is the HERC Advisor and Online Coordinator. Students are urged to drop in or schedule an appointment with the HERC's tutor Tannie Arnsdorff (Tannie.Arnsdorff@memphis.edu).
The HERC already has a Facebook page, where you can see more of the artwork of Meredith Lones and Alec McIntyre, who created the mural shown above, as well as keep up with the latest developments at the center. An official page on the departmental website is in preparation.
Interview with Dr Janann Sherman about Phoebe Omlie available on WKNO and YouTube
[26 June 2014] One of the last books that Dr Janann Sherman published before she retired from teaching and serving as chair of the Department of History at The University of Memphis was Walking on Air: The Aerial Adventures of Phoebe Omlie, published by University Press of Mississippi in 2011. Phoebe is shown here with her husband, Vernon, with whom she barnstormed, performing daring stunts, before settling in Memphis to open its first airport. As a result of Dr Sherman's book and the decades-long efforts of James Kacarides, the new control tower at Memphis International Airport was finally named after them.
History Happenings published several articles in connection with her book about the aviation pioneer, including an interview in the departmental newsletter for December 2011, but somehow never called attention to an interview conducted by Chris Hardaway in February 2013.
The Best Times is a monthly news magazine, distributed free in the Memphis area in large tabloid format. It describes itself as "The newsmagazine for active Mid-Southerners age 50 and better." A television series with the same name, produced and hosted by Christ Hardaway, is aired on WKNO on Thursdays at 7:30 pm and Saturdays at 1:30 pm and on WKNO2 on Saturdays at 2:30 pm.
You may view Mr Hardaway's interview with Dr Sherman in a segment of a video archived by WKNO (beginning at 1:28 and ending at 10:15) or on YouTube as one of the items in the Hardaway Productions channel.
Dr Daryl Carter receives tenure and is promoted at East Tennessee State University
[25 June 2014] Dr Daryl A. Carter, assistant professor of history and graduate coordinator of the Department of History at East Tennessee State University, has been granted tenure and promoted to associate professor of history by the Tennessee Board of Regents.
Dr Carter received his PhD in history from The University of Memphis in May 2011 under the direction of Dr Aram Goudsouzian, completing a dissertation entitled "President Bill Clinton, African Americans, and the Politics of Race and Class." In 2013, he was named as a Maxine Smith Fellow by the Tennessee Board of Regents.
West Tennessee History Day students and teacher win awards at National History Day
[20 June 2014] The 2014 Kenneth E. Behring National History Day Contest was held 15-19 June at the University of Maryland, College Park, on the theme "Rights and Responsibilities in History." Participants at College Park had already won competitions at both the district and state levels to become eligible to compete in National History Day.
Three students who won the West Tennessee History Day competition that the Department of History hosted in February went on to win prizes at Tennessee History Day in March and have now won prizes at the national level.
Ibtihal Malley from Pleasant View Academy in Memphis won second place in the Junior Individual Paper category with a paper on "Palestine: Refugee Rights and International Responsibilities." Andre Clarke was the supervising teacher.
The National Museum of American History Exhibitors award went to Nick Drago and Jacob Levy from Lausanne Collegiate School in Memphis for their Senior Group Exhibit on "'Honor, Being a Warrior and Protecting my Homeland': The Rights and Responsibilities of Native American Code Talkers." The supervising teacher was Scott Johnson.
In addition to being the supervising teacher for one of the winning student entries, Scott Johnson from Lausanne Collegiate School in Memphis was recognized as Tennessee Teacher of the Year, Senior Level.
Dr Courtney Luckhardt and Dr Stephen Stein publish articles on online teaching in The History Teacher
[17 June 2014] The University of Memphis is one of the few major research universities to offer both the B.A. and M.A. degrees online. Two recent issues of The History Teacher have articles on online teaching by our faculty members. Dr Courtney Luckhardt, who has taught online courses for the past several years, discusses "Teaching Historical Literacy and Making World History Relevant in the Online Discussion Board" in the February 2014 issue (available online).
Dr Stephen Stein helped to create the online programs and is director of online programs for the department. In the May 2014 issue he discusses "Lessons Learned Building the Online History Program at the University of Memphis." Subscribers receive the print edition of The History Teacher in November, February, May, and August. Online full-text release (available online beginning with volume 43 — November 2009) is delayed by several months. Full-text release of this article is scheduled for August 2014.
The History Teacher has been published since 1967 by the Society for History Education, Inc., a non-profit organization that supports all disciplines in history education in universities, community colleges, and K-12 schools. In addition to the online full-text releases mentioned above, issues before volume 43 are available through JSTOR.
Full information about our online programs is available online.
Dr Chrystal Goudsouzian wins prize for best dissertation, 2012-2013
[16 June 2014] "Becoming Isis: Myth, Magic, Medicine, and Reproduction in Ancient Egypt," written by Dr Chrystal Goudsouzian with Dr Suzanne Onstine as her major professor, has been judged to be the best dissertation written by a PhD history student during the period 2012-2013.
The prize judges were particularly impressed with Dr Goudsouzian's use of sources, reading against the grain in the best possible tradition of critical history, extracting new information about women and about childbirth that was not immediately evident on first look. They commented on how she was able to situate her readings within a clear narrative that combined analysis with storytelling to recreate the world of pregnancy and childbirth in ancient Egypt. They were also impressed with her clear, precise style.
Since receiving the PhD degree, Dr Goudsouzian has joined the faculty of the Department of History as an instructor in Egyptology and she also serves as director of advising for undergraduate majors in history.
Nicholas Mastron awarded the Marcus L. Urann Fellowship by Phi Kappa Phi
[16 June 2014] Nicholas Mastron, who graduated in May, has been selected to receive the prestigious Marcus L. Urann Fellowship from the honor society Phi Kappa Phi. He is one of only six recipients of the national award, chosen from more than 170 nominees. The $15,000 fellowship is awarded to Phi Kappa Phi members who are entering their first year of graduate or professional study.
Mr Mastron will start his doctoral studies in public policy and administration at George Washington University this fall. He completed his BA degree at The University of Memphis with four majors — political science, economics, international studies, and history — and graduated summa cum laude.
A member of the Helen Hardin Honors Program, Mr Mastron received the College of Arts and Sciences Dean's Award for Outstanding Undergraduate Student and the Outstanding Student Award from the Department of Political Science. At the honors banquet of the Department of History in March, he was inducted into Phi Alpha Theta and received the Tennessee Historical Commission Award for the highest GPA in History.
The Urann Fellowship is named in honor of Marcus L. Urann, who as an undergraduate at the University of Maine in 1897 led the movement to found Phi Kappa Phi. He later organized the cooperative that came to be named Ocean Spray Cranberries.
Dr Peter Brand lectures on Egyptology, receives visiting appointment at Chinese university
[13 June 2014] Dr Peter Brand delivered eight lectures on Egyptology at the Institute for the Study of Ancient Civilizations at Northeast Normal University in Changchun, Jilin province, China, and has been appointed to a five-year visiting professorship. He will travel to China once a year and lecture and teach for about a month, mostly in June (it is their end of term in June and early July, and they often have visiting lecturers during that time). He is shown above with university president Liu Yichun, receiving the appointment.
Dr Brand reports that he was kindly and graciously received at the university, which was excited about having connections with foreign universities, especially in Egyptology, and that the university is eager to have exchanges with The University of Memphis and to have students come here for MA or PhD study.
Dr Brand expressed appreciation that Egyptology professor Li Xiaodong (at the right of this photograph) was instrumental in securing approval of his appointment by Dean Jang of the Humanities School (at the left of this photograph) and president Liu Yichun.
Dr Dennis Laumann presents lecture and plenary talk at the University of Oran
[15 May 2014] Dr Dennis Laumann is affiliated with the Languages, Literature, and Civilization/History in Africa Center at the University of Oran in Algeria. He has spoken and participated in other activities at the University of Oran in previous years (April 2010 and May 2011).
In early May of this year he returned to take part in the center's annual conference — this year's theme was "Postcolonial Theories in the 21st Century: A New Reading of the Representations of the 'Other'" — at which he presented a paper entitled "The 'Other' in European and African Accounts of German Togoland." He is shown above with the director of the center, Dr Belkacem Belmekki.
While there, Dr Laumann also was invited to deliver a plenary talk entitled "Africa/America: Linkages across the Atlantic." He is shown below with students after the plenary talk.
Finally, He attended a meeting of the editorial board of the center's academic journal, Africa and the West.
Article by Dr Andrew Daily published in French Historical Studies
[8 May 2014] "Race, Citizenship, and Antillean Student Activism in Postwar France, 1946-1968" by Dr Andrew Daily has been published in French Historical Studies 37, no. 2 (Spring 2014). A bilingual (English and French) abstract is available online.
The article examines how the encounter with the racial reality of postwar France radicalized a generation of Antillean students who studied in France after the official assimilation of the French Antilles in 1946, only to be met with various forms of discrimination and even attack by far-right activists, and led to the formation of organizations that questioned the gains of assimilation, the realities of French citizenship, and their own cultural and social identities.
Karnak Great Hypostyle Hall project featured in Spring 2014 issue of The University of Memphis Magazine
[8 May 2014] "One of the things we've got to resign ourselves to is that we're not going to get out of the Hypostyle Hall without a major commitment of time and effort." So said Dr William Murnane shortly after he initiated the project to document the inscriptions in the Karnak Great Hypostyle Hall of the Temple of Amun in Luxor, Egypt.
Dr Murnane died unexpectedly in 2000 with the project still in its infancy, but it has been continued by Dr Peter J. Brand and other researchers, including many Egyptology graduate students from The University of Memphis and crews from other universities, who have managed to have successful working seasons in recent years despite unsettled political situations in Egypt.
The Spring 2014 issue of The University of Memphis Magazine has an article by Greg Russell entitled "The Writing on the Wall" about recent developments in the ongoing project. The article is available online.
The project maintains an extensive Web presence and a Facebook page.
Dr James Blythe and Dr Margaret Caffrey honored at College of Arts and Sciences retirement reception
[7 May 2014] Along with eight others from the college, Dr James Blythe and Dr Margaret Caffrey were honored this afternoon at the College of Arts and Sciences reception for those who are retiring at the end of this semester. Dr Daniel Unowsky read the citation for Dr Blythe and Dr Beverly Bond read the citation for Dr Caffrey.
Retirees from other departments included Dr Stephen D. Benin, Bornblum Judaic Studies; Dr Linda Bennett, Anthropology; Dr Charles Biggers, Biological Sciences; Dr Stan Franklin, Computer Sciences; Dr Charles Hall, English; Dr Larry Petersen, Sociology; Dr Stanley (Ed) Stevens, Biological Sciences; and Bette Veteto, Mathematical Sciences.
Schueller embroidered map of the world now on display in Mitchell Hall
[5 May 2014] An article in the February 2014 issue of History Happenings, the departmental newsletter, told how Robert Schueller, a former student of Dr Walter R. Brown, had given the department a large embroidered map of the world that his mother had created, following a seventeenth-century map. Through the efforts of Dr Brown and Karen Bradley the map is now installed for public viewing on the north wall of the second-floor lobby of Mitchell Hall along with an explanatory plaque.
The plaque notes that Mr Schueller gave the map "in honor of the faculty of the Department of History who, by remembering the past, enrich the present and future." There is also a quotation from Montaigne: "The conduct of our lives is the true mirror of our doctrine."
Mrs Schueller metitulously replicated in stitchery a famous map by Frederik de Wit entitled Nova Orbis Tabula in Lucem Edita, A.F. de Wit. The edition of the map she followed is an early state, published in Amsterdam some time between 1670 and 1680. In fully-explored parts of the world, the map is noted for its accuracy, but it shows California as an island, a common misconception at the time.
The embroidered map was the cover illustration for the February 2014 issue of History Happenings. The article by Dr Brown gives full details about the gift to the department and has a reproduction of the map by de Wit that Mrs Schueller used as the basis for her embroidery.
Department has retirement reception for Dr James Blythe and Dr Margaret Caffrey
[1 May 2014] The Department of History held a retirement reception this afternoon in the lobby of Mitchell Hall for Dr James Blythe and Dr Margaret Caffrey.
After a welcome by the departmental chair, Dr Aram Goudsouzian, several faculty members and students reminisced and gave tribute to the honorees. Among them were Dr Catherine Phipps (below, left) and Egyptology doctoral student Amr Shahat (below, right).
Dr Blythe and Dr Caffrey responded briefly.
Film wins prizes at Nashville Film Festival
[26 April 2014] "The Invisible Collection," a film that Isabel Machado worked as a researcher, has won two prizes at the Nashville Film Festival: the Nashville Area Hispanic Chamber of Commerce Award for the film itself, and the Louise LeQuire Award for Best Screenplay for Bernard Attal.
A film that she made with her husband, "Art Talks," portraying the Department of Art through the eyes of six students, was shown this afternoon at Malco's Studio on the Square as part of the 15th annual On Location: Memphis Film & Music Fest. It may be viewed online through the Department of Art channel on Vimeo.
Four doctoral students present prospectuses for dissertations
[25 April 2014] Four candidates for the PhD degree presented prospectuses for their dissertations this afternoon.
Micki Kaleta (left) will be working on "The Impact of Forced Migration on the Antebellum Enslaved Family on the Cotton Frontier." Maria Carlenius (right) presented her plans for "Iron-working in Ancient Egypt."
Genevieve Donovan (left) has chosen as her topic "Laden with Sexuality?: Conceptualizing the Erotic in Ancient Egypt." Laura Munroe (right) will research "Menus of Meaning: Myth, Ritual, and the Power of Words in New Kingdom Egypt."
Dr Aram Goudsouzian receives Alumni Association Distinguished Research in Humanities Award
[22 April 2014] Dr Aram Goudsouzian has won the Alumni Association Distinguished Research in Humanities Award.
Earlier in his career Dr Goudsouzian had received the College of Arts and Sciences Early Career Research Award in 2008 and the College of Arts and Sciences Distinguished Research Award in 2012. He is in his tenth year at The University of Memphis and is completing his first year as chair of the Department of History. Prior to becoming chair he was the director of the Marcus W. Orr Center for the Humanities for two years. He edited the departmental newsletter, History Happenings, from 2005 to 2011 and has served as an advisor to the Graduate Association for African and African-American History.
His courses include the civil rights movement, the modern United States, and the history of American sports, as well as survey courses on African-American history and the United States since 1877, and he has been the major professor for several doctoral dissertations.
His most recent book is Down to the Crossroads: Civil Rights, Black Power, and the Meredith March Against Fear. He has also written King of the Court: Bill Russell and the Basketball Revolution; Sidney Poitier: Man, Actor, Icon; and The Hurricane of 1938.
ADDENDUM [19 May 2014]: The award was presented at a luncheon early in May 2014. Dr Goudsouzian is shown below (second from left) with winners of other awards.
Dr Andrew Zimmerman speaks on radicalism and the American Civil War
Amber Colvin, from one of the sponsoring groups, Transcending Boundaries, contributed this article.
On April 17th, Dr. Andrew Zimmerman, professor of history and international affairs at George Washington University, spoke at the final Marcus W. Orr Center for the Humanities lecture of the year, delivering a lecture titled "Radical Life on the Mississippi: A Global History of the American Civil War." Dr. Zimmerman, an historian of German intellectual history, examined the Civil War with a transnational perspective, focusing on the impact German émigrés had on social radicalism, particularly in the Union army. Taking several unique approaches, Dr. Zimmerman reimagined the history of the Civil War through Marxism, socialism, radicalism, and transnational events. For example, rather than examining the Civil War as an east-to-west war, or a war focused in the East, Dr. Zimmerman's work focuses on the Mississippi River Valley and the gradual move southward of ideas and Union forces, particularly in the "Little Dixie" area of Missouri; Helena, Arkansas; and the Davis Bend Plantation in Mississippi.
Tying together the ideology of the Civil War and the arrival of German émigrés after the 1848 revolutions in Europe, both in Germany and France, is an innovative approach. As Dr. Zimmerman noted, the "story is more complicated" than previously understood. German émigrés brought a unique viewpoint and intellectual culture that manifested in German-language newspapers, large numbers of German soldiers fighting in the Civil War, German generals, and the spread of very diverse and radical social and economic ideas. For example, when discussing "Socialism and Slavery on Davis Bend," Dr. Zimmerman discussed the case of the Davis Bend Plantation, where slaves conducted a socialist experiment after the plantation owners and overseers fled.
This exploration of the impact Marxism, the 1848 revolutions, and German language press had on the Civil War is very important new scholarship, as it revisits and reimagines the history of the Civil War, the Union stance on slavery, the global impact of revolution and rebellion, and the history of German-Americans and German intellectual history. Dr. Zimmerman also examined the use of the words "transnational," "global," "revolution," and "rebellion," challenging historians and other scholars to think more carefully about the ways in which we discuss the Civil War and historical categories.
After his talk, Dr. Zimmerman took a series of questions, expanding and elaborating on his work. He noted that part of the Confederate plan was also transnational, involving France and a Confederate alliance with Mexico. This new geography of space and power is directly related to French sympathies for the Confederate cause, making it a global issue.
Dr. Catherine Phipps, of the Department of History, asked Dr. Zimmerman about his methodology and choice of sites of focus. Dr. Zimmerman noted that it is important in global history to focus on places that stand out in some way, in this case, as points of conflict among Union leadership between radicalism and conservatism.
Dr. Zimmerman was also asked about the origins of the German soldiers and officers. He stated that their origins and places of birth in Germany were diverse, and that while the number of Germans in the Union armies may seem high, it was not disproportionate; there had been a large number of German immigrants in the United States, particularly around the Mississippi River Valley. The German-language press was very large, and quite radical, and, for Dr. Zimmerman, serves as an important source in bridging the gap between the military and social history of war. German newspapers, gymnastic societies, and social groups all made comment on and participated, in a variety of ways, in the Civil War and the spreading of German intellectual thought.
On Friday, Dr. Zimmerman met with graduate students and faculty to discuss his article, "A German Alabama in Africa: The Tuskegee Expedition to German Togo and the Transnational Origins of West African Cotton Growers," American Historical Review 110:5 (2005), over pizza. The discussion ranged from methodology questions to using theory in publications and research, to teaching methods and writing processes, and served as an introduction to the theoretical questions behind Dr. Zimmerman's work and his book, Alabama in Africa: Booker T. Washington, the German Empire, and the Globalization of the New South (Princeton, 2010).
Dr. Zimmerman was brought to the university by the Department of History, the Marcus W. Orr Center for the Humanities, the Department of Foreign Languages, and the student group Transcending Boundaries.
West Tennessee History Day winners take prizes at Tennessee History Day
[15 April 2014] After winning prizes at the district level in competition at The University of Memphis on 22 February, many middle- and high-school students from West Tennessee also won prizes in statewide competition in Nashville on 12 April 2014 and will be eligible to compete for national honors at National History Day at the University of Maryland, College Park, on 15-19 June 2014.
According to a report from Tennessee Secretary of State Tre Hargett, about 450 students in grades 6 through 12 from 6 districts of the state participated in the statewide competition in documentaries, exhibits, research papers, web sites, and live performances on the theme "Rights and Responsibilities in History."
Tennessee History Day is coordinated by the Tennessee Historical Society. The Secretary of State's office is one of the event's sponsors, along with Humanities Tennessee.
First-place and second-place winners in a category are eligible to participate in National History Day. Third-place winners in a category will participate in National History Day if first-place or second-place winners in that category are not able to attend.
First-place winners
Senior Group Exhibit: Jacob Levy and Nick Drago from Lausanne Collegiate School, "Honor, Being a Warrior and Protecting my Homeland": The Rights and Responsibilities of Native American Code Talkers (Scott Johnson, teacher)
Junior Individual Performance: Aris Federman from St. George's Middle School, Jewish Citizens in Nazi Germany (Traci Erlandson, teacher)
Junior Individual Website: Lauren Purdy from St. George's Middle School, The Mexican Revolution and the Rights of Peons (Traci Erlandson, teacher)
Junior Individual Paper: Ibtihal Malley from Pleasant View School, Palestine: Refugee Rights and International Responsibilities (Andre Clarke, teacher). This paper also won a special prize, the Dr. Ruben Brooks Award sponsored by Clouds of Witnesses: Memory, Ministry, and Mission — see below.
Second-place winners
Senior Group Documentary: Alexis Stein and Spencer Mackey from Lausanne Collegiate School, "We Left a Legacy": The Memphis State Eight and the Responsibility they Shouldered to Fight for Equal Rights in Higher Education (Scott Johnson, teacher). This documentary also won a special prize for Best Project in African-American History, Senior Division — see below.
Senior Individual Exhibit: McKenzie Desio from First Assembly Christian School, The Internment of the Japanese (Sherri Hopper, teacher)
Junior Individual Paper: Caroline Zummach from St. George's Middle School, John Muir and Environmental Freedom (Traci Erlandson, teacher)
Third-place winners
Junior Group Documentary: Swati Kinger and Reethu Krishnan from Lausanne Collegiate School, Shh... The Secrets of the Red Scare (Catherine Hammons, teacher)
Junior Group Exhibit: Devin Martin, Emmy Coleman, Britany Michel, Graceann Grisham, and Avery Moore from First Assembly Christian School, Women's Rights (Brian Yarbo, teacher)
Junior Individual Performance: Jensen Caroline Lewis from St. George's Independent School, Stalin's Gulag (Chris Miller, teacher)
Senior Individual Website: Addi Marr from Lausanne Collegiate School, "Memories of the Lost": Understanding the Destruction of Human Rights During the Holocaust (Scott Johnson, teacher)
Junior Individual Website: Osman Celikok from Pleasant View School, Andrei Sakharov and Human Rights in the Soviet Union (Andre Clarke, teacher)
Senior Group Website: Fathima Darboe and Aishah Darboe from White Station High School, The Gilded Age (Ansumana Darboe and Reid Yarbrough, teachers)
Special awards
Dr Ruben Brooks Award, sponsored by Clouds of Witnesses: Memory, Ministry, and Mission: Ibtihal Malley from Pleasant View School, Palestine: Refugee Rights and International Responsibilities (Andre Clarke, teacher)
Best Project in African-American History, Senior Division, sponsored by the Planning Committee of the Nashville Conference on African-American History and Culture: Alexis Stein and Spencer Mackey from Lausanne Collegiate School, "We Left a Legacy": The Memphis State Eight and the Responsibility they Shouldered to Fight for Equal Rights in Higher Education (Scott Johnson, teacher)
W. C. West Memorial Prize in Military History, Senior Division, sponsored by the Tennessee Historical Society: Ashley Thomas from Lausanne Collegiate School, "This Wall Will Fall": The Berlin Wall and the Responsibility of NATO to Prevent the Systematic Violation of Human Rights in Berlin During the Cold War (Scott Johnson, teacher)
Teacher of the Year Award, Senior Division: Scott Johnson from Lausanne Collegiate School
Graduate Awards Committee funds graduate research for Summer 2014
The Graduate Awards Committee is pleased to announce the recipients of Summer 2014 research and conference funding:
Kyra Clapper, for research in France
Amber Colvin, for research in Boston, New Haven, New York, and Washington
Dr Trygve Has-Ellison reports on recent developments in his career with the Foreign Service
[5 April 2014] Dr Trygve Has-Ellison received his PhD in history from The University of Memphis in 2004, writing his dissertation "True Art is Always an Aristocratic Matter: Nobles and the Fine Arts in Bavaria, 1890-1914" under the direction of Dr Daniel Unowsky. He taught European history at the University of Texas-Dallas for several years, later became an academic fellow at Albert Ludwigs University in Freiburg, Germany, and in 2010 joined the Foreign Service of the U.S. Department of State.
He made several reports for History Happenings over the years and here is his latest:
I believe the last time I did an update I was serving in the European bureau in DC and was preparing to learn Portuguese for my assignment in Saõ Paulo, Brazil. After several months of language training I arrived in Saõ Paulo to take up my position as Vice Consul for Non-Immigrant Visas. I am one of 44 officers who work in consular issues in Saõ Paulo, split between those who work in Fraud, American Citizens Services, and Non-Immigrants. Consulate Saõ Paulo adjudicates more visas than any other American embassy or consulate in the world. Therefore, our workload is quite high. In spite of this, I have had opportunities to work on many different issues and no two days are ever the same. They say in the Foreign Service that your best stories come from consular work, and my tour here definitely conforms to that truism.
I will continue working here through the World Cup and then will transfer back to the states for several months of training for my onward assignment of Monterrey, Mexico. I will be Deputy NIV Chief in Monterrey, which is a big jump in responsibility, and of course service in Mexico poses tremendous challenges, both professionally and personally. However, I am very happy about the assignment since Lisa remained in Dallas while I served in Brazil and with my new assignment I can virtually commute home with 1-hour, 15-minute direct flights between Monterrey and Dallas-Ft. Worth.
Perhaps during academic year 2014-2015 I will come for a short visit to Memphis. If so, I would be glad to speak to our students about Foreign Service careers. One of the interesting things about the service is that it alters your perception of what is a desirable place to work. Like many others, I naturally thought about serving in Europe when I entered, but as it turns out, my career has taken me to high-impact Latin American posts whose governments and economies remain at the forefront of our political leaders' attention. Oftentimes, the best place to work is not the best place to live, and in some European posts one works so much that you might as well be in a cubicle in DC. That said, I wouldn't turn down Vienna, Munich, or Berlin if the timing worked well.
On the academic front, I have taken up my hair shirt and am working on the German nobles and Modernism manuscript again. My publisher has expressed that they are still interested, so I cram in a few hours of work a week on it. No timetable for delivery, however. I will see how much time I need to dedicate to Spanish after learning Portuguese. If I am lucky, I might be able to finish while I am in DC.
Those of you who knew me during my years in Memphis knew that I was a rock musician in California before I returned to school to do my doctoral work. After years of not playing, I started up a new group that gets together occasionally to record and play live – including Memphis's own Jim Duckworth. I am having the first album mastered at Ardent Studios in midtown and this may occasion a visit or three – hopefully even an impromptu visit to the Department. Until then, I will try to be a better correspondent.
Trygve Has-Ellison
Hampton Sides speaks on the art and craft of narrative history
[3 April 2014] Hampton Sides lectured this evening on "Telling Stories: The Art and Craft of Narrative History." He explained that although that at an early age he met one of the most famous narrative historians (he was in a rock band with Shelby Foote's son) and took a BA in history at Yale, he did not at first think he was a historian. He does not recall that the words "narrative" or "pleasure" were part of his historical education at Yale, and in the question-and-answer session that followed his lecture he said that in college we learn to use an unnatural voice in our writing and that history books tend to be topical and boring.
But after spending some twenty years as a journalist in Santa Fe, he became a historian with the writing of Ghost Soldiers, the story of a raid behind enemy lines in the Philippines to rescue prisoners of war, including the survivors of the Bataan Death March. Then followed Blood and Thunder, about the life and times of controversial frontiersman Kit Carson.
Mr Sides spoke on the eve of the anniversary of the assassination of Dr Martin Luther King, Jr., and it was natural that he spoke briefly about Hellhound on His Trail, the story of the assassination and the international search for James Earl Ray. He explained how much he benefited from the collection of materials assembled by Vince Hughes, who was working as a dispatcher at the Memphis Police Department the day Ray killed King.
Much of the lecture was devoted to the way Mr Sides went about researching his latest book, In the Kingdom of Ice: The Grand and Terrible Polar Voyage of the USS Jeannette, to be published in August 2014. He began by asking how many persons in the audience had ever heard of the vessel; only two responded. He made it clear that although the voyage is virtually unknown today, it was one of the biggest events of the late 19th century.
It was an American attempt to reach the North Pole. Mr Sides explained that because the area was unknown at the time, there were all sorts of theories as to what would be found there, including the idea of Symme's Hole — that there was a hole down into the earth (and a similar hole at the South Pole) with a civilization inside (see Jules Verne's Journey to the Centre of the Earth), and another that Saint Nicholas had a workshop there.
Editor James Gordon Bennett of the New York Herald was working on the theory that the Bermuda Current in the Atlantic and a similar current in the Pacific through the Bering Strait merged at the North Pole to create a central lake. Bennett was eccentric in many ways, the most famous episode being his sponsoring the quest of Henry Morton Stanley to locate David Livingston, who was known to be in Africa but had not been heard from in some time. The polar expedition was similarly calculated to create a good story for the newspaper.
With a crew led by George W. DeLong and George W. Melville (a relative of Herman Melville), the USS Jeannette in 1879 sailed through the Bering Strait and was soon caught in the ice pack near Wrangel Island. After drifting to the northwest for the next 21 months, it was finally crushed by the ice and sank. The men dragged supplies on three boats over the ice to be used if they could find any open water to reach the Siberian coast. One boat and crew capsized, but the other two, commanded by DeLong and Melville, managed to reach the Lena River delta, but at widely separated spots. Most of DeLong's group eventually perished, but Melville's managed to survive, giving the newspaper its big story.
In the question-and-answer session, Mr Sides was asked how a writer could create suspense in an account of what everyone already knows. He explained that we often know what happened, but not how it happened. He spends a great deal of time mapping out a book before writing and creates several threads of narrative. In the writing, he follows one thread all the way through, then another, until all have been described (some literary critics identify four threads in Hellhound on His Trail). His guiding motif is ". . . and then what happened?" He had earlier told of someone asking Shelby Foote what the thesis of his volumes on the Civil War was, and Foote had said in effect that there was no thesis — it was just a good story. Mr Sides indicated that was the way to write narrative history.
Mr Sides searches for stories that were consequential and that have much primary material available, but which are obscure today. He stressed the importance of primary materials, such as newspaper accounts, letters, and diaries written at the time of the events. Interviews are very important, he said; we need to lose our fear of getting into people's lives. He likes to visit the places where the events described in his book took place, even long after the fact.
He is an editor-at-large for Outside Magazine and has written for such periodicals as National Geographic (his interest in the story of the USS Jeannette grew out of an article on Wrangel Island, published in May 2013), The New Yorker, Esquire, Preservation, and Men's Journal. His work has been twice nominated for national magazine awards for feature writing.
The lecture was an event of the Marcus W. Orr Center for the Humanities, co-sponsored by the River City Writers Series, the Department of History, and the Department of Journalism.
Dr Michele Grigsby Coffey selected to participate in NEH Summer Institute on the Civil Rights Movement
[1 April 2014] We announced just yesterday that Dr Michele Grigsby Coffey had won a prize for the best article in the journal Louisiana History. Today she learned that she has been selected as one of 25 Summer Scholars to participate in the 2014 Institute for College and University Teachers sponsored by the National Endowment for the Humanities and the Fannie Lou Hamer Institute@COFO. This institute, Finding Mississippi in the National Narrative: Struggle, Institution Building, and Power at the Local Level, will be held during the weeks of 8-28 June in Jackson, Mississippi.
The Hamer Institute describes the summer institute as seeking "a marriage of the different narratives of the Civil Rights Movement by bringing the Mississippi and the national stories together. Specifically, we will explore in great depth the struggle for freedom in Mississippi while comparing it to significant events in other parts of the American South, allowing us to address the power of the older national narrative and the newer one based on community struggle. By the end of the institute, which coincides with the weeklong celebration of the 50th Anniversary of Freedom Summer, we will have placed the local within the national narrative, providing new analytical tools for understanding the transformative impact of the Civil Rights Movement."
Dr Scott Marler and Dr Michele Grigsby Coffey win awards from Louisiana Historical Association
[31 March 2014] Two members of the faculty of the Department of History have won awards for writing about Louisiana history.
Dr Scott Marler's book, The Merchants' Capital: New Orleans and the Political Economy of the Nineteenth-Century South, won the 2013 Kemper and Leila Williams Prize, which is awarded by the Louisiana Historical Association and the Historic New Orleans Collection for the best book on Louisiana history. Dr Michele Grigsby Coffey's article, "The State of Louisiana v. Charles Guerand: Interracial Sexual Mores, Rape Rhetoric, and Respectability in 1930s New Orleans," won the 2013 Presidents' Memorial Award for the best article appearing in a volume of Louisiana History.
The awards were made at the annual meeting of the Louisiana Historical Association in Hammond, Louisiana, over the weekend.
The book prize, honoring the founder of the Historic New Orleans Collection General F. Kemper Williams and his wife Leila, has been offered since 1974 to recognize excellence in research and writing on Louisiana. It includes a cash award of $1,500 and a plaque.
Dr Marler is shown here receiving the award from Amanda McFillen of the
Historic New Orleans Collection
Dr Marler's book was published in 2013 in the series Cambridge Studies on the American South by Cambridge University Press. Dr Guiomar Dueñas-Vargas' interview with Dr Marler about his book appeared in the September 2013 issue of History Happenings, the departmental newsletter.
The Presidents' Memorial Award for best article consists of a $250 cash prize. Dr Coffey's article was published in Louisiana History 54, no. 1 (Winter 2013): 47-93.
University group visits Cuba in Study Abroad trip during Spring Break
[28 March 2014] Nine University of Memphis students — and one faculty member from Southwest Tennessee Community College — traveled to Cuba during the Spring Break with Dr Dennis Laumann. The students were enrolled in Dr Laumann's course "Afro-Cuban History and Culture," which explores links between Africa and Cuba from the slave-trade era to the present with a special emphasis on the achievements and challenges of the Cuban Revolution.
The Study Abroad trip included lectures by prominent Cuban scholars, visits to museums and other historic sites, workshops on Afro-Cuban dance and percussion, and meetings with famous Cuban artists and musicians.
Memphis student Felicia Hankins learned to play the drums at a percussion workshop taught by master musicians from the Okan-Tami cultural troupe.
Director Dr Luisa Campos led the group on a tour of the Literacy Campaign Museum. In the early 1960s, tens of thousands of young Cubans from the cities went into the countryside to teach farmers how to read and write. To this day, Cuba has the highest literacy rate in the Americas, including the United States.
Henry Heredia, a specialist on Afro-Cuban religions and a leader member of Proyecto Espiral, a community organization that worked with the Memphis group, lectured to the students.
And here is the Memphis group in the obligatory pose in front of the iconic relief of revolutionary leader Ernesto "Che" Guevara in the Plaza of the Revolution.
Phi Alpha Theta inducts new members, department conveys honors
[28 March 2014] Breaking a long-standing tradition, Phi Alpha Theta inducted its new members and the Department of History conveyed honors at a noon banquet in the River Room of the University Center today. Previous banquets had always been held during evening hours.
Dr Andrew Daily, faculty advisor for the Epsilon Nu chapter of Phi Alpha Theta, the national honorary society for history students, welcomed those attending the banquet and Dr Sarah Potter introduced the speaker, Dr Kenneth Jackson.
Dr Jackson is an alumnus of our program, having graduated with a BA in history in 1961, when the university was named Memphis State University. After reminiscing briefly about the department, Dr Marcus W. Orr and Dr Enoch Mitchell in particular, he turned his attention to the city of Memphis.
He began by noting that in the 1930s Memphis was about as prominent as other southern cities such as Atlanta and Houston, but along the way numerous factors caused it to fall behind — the dominance of the Crump political organization, Memphis leadership taking the wrong side in the civil rights controversies (here he contrasted Memphis with Atlanta in 1968), economic interests such as department stores and movie theaters forsaking the downtown area in a movement ever eastward, hospitals moving away from the medical school, industries leaving the city. In general, leaders gave up on the city instead of taking the stance, as he thought they should, that they built the city and were determined to make it better.
Answering his own question, "Can Memphis be turned around?" with a resounding "yes," he noted that post-World War II Europe was in terrible shape and that his adopted city of New York has made amazing strides in recent years toward making urban life more attractive. He listed a host of assets that he thought Memphis could build on, including Beale Street, the river, the trolley, Mud Island, AutoZone Park, St. Jude, and the National Civil Rights Museum. All of these can bring people together on the streets, and he maintained that the best way to feel safe is to have people around.
Following Dr Jackson's address, officers of Phi Alpha Theta inducted its new members: Maya M. Arredondo, Rachel Clark, Jay Fausey, Shondre Jordan, Candice Joyner, Meredith Ann Lones, Nicholas Patrick Mastron, Robert Morelli, Caitlin Rushing, and Kenneth Tonahill.
With the assistance of the department's administrative associate, Karen Bradley, Dr Aram Goudsouzian, chair of the department, conveyed various awards and honors on outstanding students and teachers.
Recipients of awards for 2013-2014:
Major L. Wilson Undergraduate Paper Prize: Anna C. Pederson
Major L. Wilson Graduate Paper Prize: Troy Hallsell
Tennessee Historical Commission Award: Nicholas P. Mastron
Janann M. Sherman Undergraduate Award for the Study of Women's History: Taylor Hopkins
Internship Award: William P. Kelley
Best M.A. Thesis Award: Steven C. Buckingham
Outstanding Graduate Assistant Teaching Award: Kayla Reno
Outstanding Adjunct Teaching Award: Dr Mantri Sivananda
Recipients of scholarships and fellowships for 2014-2015:
Belle McWilliams Scholarship: Mary Kathryn Carnes
Bob Baker Memorial Scholarship: Meredith Ann Lones
Ruth and Harry Woodbury Graduate Fellowship in Southern History: Wendy Clark
Dr Peggy Jemison Bodine Dissertation Fellowship: James D. Conway, Jr.
Dr William and Helen Lucile Gillaspie Scholarship: Isabel Machado
Dr Dalvan M. and Dr Greta M. Coger Fellowship in History: Elizabeth Rose Warkentin
2014 Dissertation Fellowship: Tiffany Redman
Semester Dissertation Writing Fellowships: Maria Carlenius, Amber Colvin, and Dianna Fraley
As the ceremony ended, Phi Alpha Theta officers presented a gift of flowers to Dr Sarah Potter for her years of service as faculty advisor to the organization.
After the official adjournment, Dr Jackson met informally with persons who wished to discuss further the points he had made in his presentation.
Dr Jackson, a native of Memphis and, as noted above, an alumnus of our department, is Jacques Barzun Professor in History and the Social Sciences at Columbia University and director of the Herbert H. Lehman Center for American History, which specializes in urban, social, and military history. He received his MA in 1963 and his PhD in 1966 from the University of Chicago and joined the faculty at Columbia in 1968. His books include The Ku Klux Klan in the City, 1915-1930 (1967), Cities in American History (1972), and Crabgrass Frontier: The Suburbanization of the United States (1985), which won both the Bancroft Prize and the Francis Parkman Prize. He was also editor-in-chief of both The Encyclopedia of New York City and the Dictionary of American Biography. The Urban History Association renamed its Best Book in American History award to the Kenneth Jackson Prize in 2006 in his honor.
He has served as president of the Urban History Association, the Society of American Historians, the Organization of American Historians, and the New-York Historical Society.
The departmental newsletter for 2004 (pdf) had a brief interview with Dr Jackson in its Alumni Digest section.
Anonymous donor to fund participation in Ghana Study Abroad Experience
[27 March 2014] We reported on 17 March that an anonymous gift to the university had made possible the creation of the African and African-American Institute, which will involve the Ghana Study Abroad Experience in June for faculty members, area school teachers, and students, and the African and African-American Student Institute to follow in July for area high-school students, to be taught by those who go to Ghana.
The Daily Helmsman reported today the additional information that the donor will provide generous funding for those who participate in the Ghana Study Abroad Experience — six faculty members who designed the program, six high-school teachers, and sixteen students. The funding will cover all expenses except a few personal costs such as passports and vaccinations. According to the article, Dr Beverly Bond mentioned how in previous years the cost of study abroad had limited student interest in participating, and Dr Dennis Laumann said, "Thanks to this generous donation, finance is not much of an issue for students who want to travel to Ghana and learn."
The article appears on the front page of the print version of the newspaper and is also available online.
Dr Chrystal Goudsouzian speaks at Phi Alpha Theta pizza lunch on women's reproductive lives in ancient Egypt
[21 March 2014] Dr Chrystal Goudsouzian spoke today at the first Phi Alpha Theta pizza lunch of the spring semester, on women's reproductive lives in ancient Egypt. Her lecture was also one of the events in Women's History Month at The University of Memphis.
Few texts exist about human pregnancy and birth in ancient Egypt, so Dr Goudsouzian has used other sources, such as the Funerary Texts which speak about rebirth into an afterlife, to gain insight. It must be realized that most texts were written by men, for men, and reflect masculine thought and sentiment.
From the texts it is evident that the Egyptians were knowledgeable about conception and contraception, aware that conception involved sexual relations. They knew semen was involved but probably did not have an understanding of sperm and ovaries. Contraceptive methods were crude and — to modern audiences — repulsive. There were tests for fertility and pregnancy and even for predicting the gender of the fetus (it was women who were tested; men were thought to contribute life, women were merely the vessels to contain it). Amulets and spells were used to promote fertility, to guard women from harm during pregnancy, and to hasten the birth during delivery.
Dr Goudsouzian doubts the usual interpretation of the birth arbors mentioned in the texts, holding that deliveries did not take place outdoors but rather in special rooms within the dwelling. The texts otherwise very vividly reflect the pains of contractions and the birth waters and blood involved in having a child.
Dr Goudsouzian based her remarks on her doctoral dissertation, "Becoming Isis: Myth, Magic, Medicine, and Reproduction in Ancient Egypt," with Dr Suzanne Onstine as major professor. She received the PhD degree in 2012 and is currently an instructor in Egyptology and coordinator of undergraduate registration in the Department of History.
Dr Shirletta Kinchen speaks to Rhodes College group about civil rights and the Black Power Movement in Memphis
[20 March 2014] Dr Shirletta Kinchen earned her PhD in history at The University of Memphis in 2011. She was back in the city today to speak to the Africana Studies Program Brown Bag group at Rhodes College, using as the basis of her remarks the dissertation she wrote here with Dr Aram Goudsouzian as major professor: "We want what people generally refer to as Black Power": Youth Activism and the Impact of the Black Power Movement in Memphis, Tennessee, 1965-1975.
Dr Kinchen came to our department after earning her MA at Florida A&M University. After receiving her PhD she was an assistant professor of history and director of Ethnic Studies at Oklahoma Central University until 2013, when she became an assistant professor in Pan-African Studies at the University of Louisville. She is currently revising her dissertation for publication.
Department of History participates in "opening events" of Women's History Month
[19 March] The Department of History is sponsoring several of the events in Women's History Month. The opening events were scheduled for 3 March but a winter storm forced a postponement and then Spring Break intervened. As a result, the "opening events" were held only today, beginning at noon in the University Theater, when Dr Lynda Sagrestano of the Center for Research on Women made the initial remarks and introduced Dr Zandria Anderson of the Department of Sociology to speak on the current status of the women's rights movement.
Evan Eisel, son of Dr Christine Eisel of the Department of History, had created a video photo montage about feminism entitled "The Other F-word," which was then shown, although they were not present — Dr Sagrestano announced that Dr Eisel was with her newly-born "new feminist" granddaughter. The montage featured many persons speaking about feminism, including Rush Limbaugh, shown here:
Tables had been set up on the mall outside the University Center for organizations to participate in the Feminism Fair, and there were photo opportunities with TOM, the bronze tiger. A number of History members were captured in an informal photo just after a formal photo was taken:
Midday Moves, part of the Memphis Healthy U initiative, conducts 15 to 20 minutes of planned physical activity on the Alumni Mall west of the University Center each weekday at 12:30. Today the activity was the March for Feminism around the campus, which began just south of Mitchell Hall and is shown here marching past Mitchell Hall:
[ADDENDUM: 1 April 2014] Additional photos, originally posted on the Facebook page of Women's History Month, may be found on the time line of the departmental Facebook page.
Dr Dennis Laumann to lead Ghana Study Abroad Experience in June for the African and African-American Institute
[17 March 2014] Dr Dennis Laumann will lead a group of teachers and students in a Ghana Study Abroad Experience during the period 6-24 June 2014 as one component of a new multi-year program known as the African and African-American Institute (AAAI) to expand knowledge of African and African-American history, arts and culture across educational settings through a generous gift to the University. The group will consist of six teachers from Shelby County public, private, and charter schools and 16 U of M students. Students will be enrolled in AAAS 4351, Ghanaian History and Culture. In addition to lectures and site visits, participants will take part in service learning activities at the Ho Airfield School in the Volta region of Ghana. The teachers and students will develop a curriculum based on their experiences.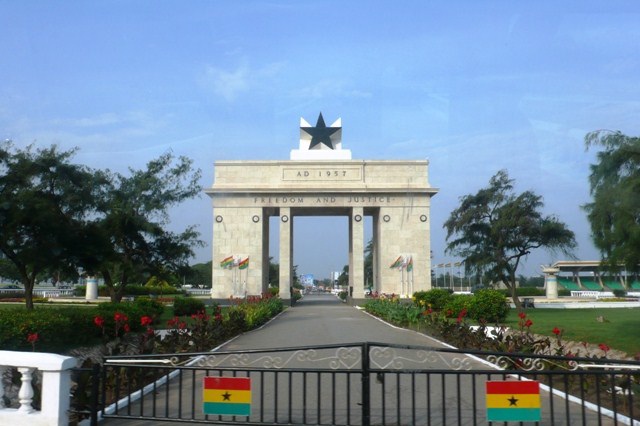 The curriculum will then be used in the second component of the program, the African and African-American Student Institute (AAASI), a two-week course on the U of M campus in July, conducted by participants from the Ghana study-abroad trip. The Institute will feature in-class instruction, guest lectures, tours of historical sites in Memphis, and cultural and arts experiences. The students may earn dual-enrollment credit for both high school and college.
The program was developed by a team from several different parts of the university: College of Arts and Sciences (Dr Laumann, director of Ghana Study Abroad; Dr Beverly Bond, co-director of AAAI; Dr Ladrica Menson-Furr); College of Education, Health, and Human Sciences (Dr Beverly Cross, co-director of AAAI; Dr Brian Wright); Study Abroad (Rebecca Laumann); and College of Fine Arts and Communications (Dr Earnestine Jenkins).
Speaking of the program, Dr Cross said, "The African and African-American Institute is guided by the African proverb 'Those who learn must teach.' Thus, University of Memphis students and faculty and several school teachers will travel to Ghana to study abroad and will then return to teach area high-school students about the history, arts, and literature connecting their lives to Africa. This program will enhance the connection of the University to the community and to area schools."
For additional information, visit the Web site for the African and African-American Institute or contact the Study Abroad Office.
Shawn Fisher wins Foster-Beason Award for best dissertation in Arkansas history
[7 March 2014] Shawn Fisher won the James L. Foster and Billy W. Beason Award, given by the Arkansas Historical Association for the best dissertation in Arkansas history. Shawn defended his dissertation, with Dr Aram Goudsouzian as major professor, in 2013. Called "The Battle of Little Rock," it is a military history of the 1956-57 crisis over the integration of Central High School in Little Rock, Arkansas; it also contributes important insights into transformations over white southern masculinity.
Dr Susan O'Donovan and Dr Aram Goudsouzian speak during Rhodes College conference on civil rights
[1 March 2014] During the conference "From Civil War to Civil Rights" held this weekend at Rhodes College, two members of our department made presentations. Dr Susan O'Donovan spoke Friday afternoon on "Citizens of the World: Globe-trotting Slaves in the Age of Cotton," and Dr Aram Goudsouzian spoke this morning on "'That's a White Man's Statue!': Civil Wars, Black Power, and the Meredith March Against Fear."
Aviation for Women publishes article about Dr Janann Sherman's research on Phoebe Omlie
[28 February 2014] Linda Berlin, writing for the periodical Aviation for Women in its March/April 2014 issue, has an article entitled "A History Writer's Journey: Finding Phoebe" that tells how Dr Janann Sherman spent seventeen years before she was finally able to find enough information to publish Walking on Air: The Aerial Adventures of Phoebe Omlie.
Phoebe Omlie was the first woman to receive an air transport pilot certificate, the first woman to receive an aircraft mechanic's license, and the first woman to hold an executive position in federal aeronautics. To the public she was better known for her dare-devil stunts on aircraft flown by her husband, Vernon. Largely through the efforts of Dr Sherman and James Kacarides, in 2011 the new control tower at Memphis International Airport was designed the Omlie Tower in honor of Phoebe and Vernon.
The story is already well known to us, because Dr Sherman taught in our department from 1993 and served as chair of the department for nine years until her retirement last year. Her book on Ms Omlie had been preceded by The Perfect 36: Tennessee Delivers Woman Suffrage, co-written with Carol Yellin; No Place for a Woman: A Life Of Senator Margaret Chase Smith; Interviews with Betty Friedan; two books co-written with Dr Beverly Bond: Memphis in Black and White and Beale Street; and two books co-written with Dr Bond and Frances Breland: University of Memphis and Dreamers. Thinkers. Doers. A Centennial History of The University of Memphis.
Ms Berlin's article pointed out certain parallels between Dr Sherman and Phoebe Omlie. Dr Sherman was a certified pilot herself, having earned her certificate in early 1974 (she never performed airborne stunts so far as we know, however). Both women endured crises with their husbands — Vernon died, ironically, in a commercial aircraft crash, and Charlie, who was married to Dr Sherman for 42 years, became legally blind at an early age and died of congestive heart failure just as Dr Sherman was becoming chair of the department.
The article tells how Dr Sherman and Charlie had spent their summers on Vinalhaven island in Maine and how she decided to move there after she retired. She plans to write a memoir and is currently working on a new version of Walking on Air for grade-school girls and enjoying the beauty of the island. She estimated recently that Vinalhaven had already received approximately 90 inches of snow during this winter season — but she entertains no idea of moving back.
Department hosts West Tennessee History Day
[22 February 2014] The Department of History has been hosting West Tennessee History Day since the 1980s (and until it grew up too large for the department to cope with a few years ago, also Tennessee History Day itself). Dr Susan O'Donovan is the coordinator for the event, assisted by Beverly Tsacoyianis and MIcki Kaleta. Winners today are eligible to participate in state competition in Nashville on 12 April and are invited to the awards dinner hosted by the Shelby County Historical Commission on 6 August. A complete list of winners will be posted on the West Tennessee History Day Web site at a later date.
Here are some scenes from the awards ceremony held in the University Center Theater, where awards were made to both students and teachers.
Dr Catherine Phipps speaks at conference on Asia at the University of Tennessee-Chattanooga
[18 February 2014] Dr Catherine Phipps addressed the Sixth Annual Introduction to Asia Conference this afternoon at the University of Tennessee at Chattanooga, speaking on the topic "East Asia in 20th-Century World History: Critical Themes."
Other speakers included Japanese Consul-General Motohiko Kato; Neelanjan and Tanay Patri of the India Association of Chattanooga; Lucien Ellington, UC Foundation Professor of Education and Director of the Asia Program at the University of Tennessee at Chattanooga; and Asami Nakano, Japan Outreach Initiative Coordinator, and Tae Murayama, who conducted and narrated the Japanese tea ceremony.
Dr Aram Goudsouzian speaks at Rhodes College on the Meredith March Against Fear
[13 February 2014] Dr Aram Goudsouzian spoke this evening at Rhodes College in the Communities in Conversation series. His presentation was based on his recent book, Down to the Crossroads: Civil Rights, Black Power, and the Meredith March Against Fear.
The next event in the series is the 3-day conference, 27 February-1 March, "Public Memory: From the Civil War to Civil Rights."
February 2014 issue of departmental newsletter published
[12 February 2014] The February 2014 issue of History Happenings, the newsletter of the Department of History, is now online as a PDF document.
The issue contains the following articles:
Dr Aram Goudsouzian's book on Meredith march featured in newspaper items
[9 February 2014] Dr Aram Goudsouzian's book, Down to the Crossroads: Civil
Rights, Black Power, and the Meredith March Against Fear, was featured in two different parts of today's issue of The Commercial Appeal.
Michael Lollar wrote an extensive article about the book and the march for the front page of the M section, with several illustrations. Clay Risen, for Chapter16.org, wrote a review for page 6 of the Viewpoint section.
Both articles called attention to upcoming events in connection with the book: Dr Goudsouzian's lecture at Rhodes College on 13 February, and a book signing by him at The Booksellers at Laurelwood on 24 February. There are several other events, mostly in February, in the calendar at http://www.aramgoudsouzian.com/events.html.
Department announces undergraduate scholarships and awards for 2014-2015
[7 February 2014] The Department of History has announced undergraduate scholarships and awards for the upcoming year 2014-2015, along with an application form. They include the Bob Baker Scholarship, the Belle McWilliams Scholarship, the Paul R. Coppock Scholarship, the Janann M. Sherman Undergraduate Award for the Study of Women's History, the Major L. Wilson Undergraduate Paper Prize, the Kell F. Mitchell Memorial Award, the Tennessee Historical Commission Award, and the Undergraduate History Internship Award.
All application materials are due by 4 pm on 28 February 2014 to Karen Jackett, 219B3 Mitchell Hall. All winners will be decided by a committee of Department of History faculty members. Winners will be notified by 28 March 2014.
Full complete information, download the announcement as a PDF document.
Dr Anthony Badger delivers Belle McWilliams Lecture in U.S. history
[6 February 2014] Dr Anthony Badger, the Paul Mellon Professor of American History at Cambridge University and Master of Clare College, delivered the Belle McWilliams Lecture in U.S. History this evening, speaking on "The Lessons of the New Deal: Has Obama Learned the Right Ones?" The lecture was also sponsored by the Marcus W. Orr Center for the Humanities.
Dr Badger was introduced by Dr Colin Chapell, who as a student at Cambridge had benefitted from the mentoring of Dr Badger. Dr Badger quipped that he was delighted to have been asked to leave cold England for America's "sunny South" (the on-campus temperature when he spoke was about 25 degrees).
There were certain parallels between 1933 and 2009 when two presidents took office — financial crisis, widespread economic distress, even an international conference (in London) to try to arrive at solutions. While still a candidate, Barack Obama, along with his advisers, had been a close student of Franklin D. Roosevelt's New Deal, because he and they recognized those parallels. (Dr Badger noted that shortly after the election of 2008, a news service notified him that Obama had been reading his book, FDR: The First Hundred Days, and so had Peyton Manning, rated as the 14th-most-intellectual football player in the U.S.) Dr Badger said that Obama had learned several lessons from the New Deal that he intended to apply to the 2009 situation, including the need to spend vast sums of money and not (as Roosevelt had done in 1937) to ease off on that spending too soon.
But in other ways, Obama did not benefit from Roosevelt's experience. Roosevelt went on from victory in 1932 to win overwhelmingly in 1936, but Obama had a narrow victory in 2012. Roosevelt's New Deal was the defining political episode of the twentieth century, setting the pattern for a vast array of governmental actions to influence economic conditions. Roosevelt even improved on his majorities in Congress in 1936 as well as winning the presidency in a landslide. Obama's administrations have been beset by gridlock, with little to show for accomplishment, and in later elections his party lost its majority in the House of Representatives and its super-majority in the Senate.
What went wrong? Toward the end of his lecture, after considering other differences between Roosevelt and Obama, Dr Badger suggested that one of the lessons to be learned from Roosevelt's success was "Be lucky." He had explained earlier that Roosevelt indeed had luck on his side much of the time. In the banking crisis, for example, Roosevelt's policies were a gamble, but they worked. Neither he nor his advisors had any real plans when he assumed office. A plan quickly cobbled together with the help of Herbert Hoover's Treasury Department officials existed in only one copy when introduced into the House, which approved it unanimously 43 minutes later (the Senate, with some dissent, took a bit longer). There was no "Plan B," Dr Badger said, nowhere to go if the plan failed. In his first "fireside chat" Roosevelt charmed the American people into believing it was safe to put money back into the banks, and it worked. Moreover, Roosevelt for a long time did not have to worry particularly about foreign affairs, which allowed him to concentrate on domestic issues.
Obama has not always had luck on his side. Dr Badger noted that he did have good fortune in having to run against opponents who created problems for themselves, such as John McCain's selecting Sarah Palin as a running mate without adequate vetting, and Mitt Romney's disparaging remarks about 47% of the American voters.
More often, Obama's luck has gone the other way. Dr Badger maintained that Obama did save the banks. But concentrating on saving the banks created much resentment, and Dr Badger asked, "How do you get credit for what didn't happen?" Although the administration boasted of saving two million jobs, that did not translate as two million jobs created. Roosevelt's policies employed 250,000 within the first six weeks and millions more in later years. They subsidized farmers and placed a moratorium on foreclosures on mortgages, but Obama's policies did little to get money into the hands of the public and financial institutions found ways to continue foreclosures.
The situation in the 1930s was so desperate, Dr. Badger maintained, that for quite some time afterward, majorities in both parties felt they had to support the principles of the New Deal (witness Wendell Wilkie in 1940, for example). After 2008 conservatives have felt little or no need at all to support Obama's policies, maintaining that they impede rather than stimulate recovery and are probably unconstitutional anyway. Polarization is rampant and politicians delight in finding "hot spot" issues on which skewer their opponents. Dr Badger noted some 250 failures in the Senate to force closure on issues; what used to be unthinkable has become routine.
It is easy enough to blame Republicans for polarization and gridlock, Dr Badger said, but he also said that Democrats have forgotten how to legislate. Obama has not worked out detailed programs, and what Dr Badger called laziness in organizing campaigns has led to embarrassing defeats at the polls for the Democrats (as with Ted Kennedy). The patrician Roosevelt never forgot that it is impossible to over-flatter the American public, but Obama is perceived as lacking empathy with common people. Roosevelt restored public confidence in the government. As late as 1973, a survey revealed that 75% of the public had faith that the federal government would do the right thing. Already by 1990 that figure had dwindled to 25% and now, Dr Badger said, it stands at about 10%. Dr Badger judged that one of Obama's fundamental errors was in staking too much on healthcare reform at the beginning of his administration; Roosevelt, he said, knew that some programs — such as Social Security — had to wait until later in his administration.
Dr Badger ended his lecture on a gloomy note by saying that since the Civil War, no American president has had a successful second term. He sees little hope that things will be different in the future. The issue that seems to be insoluble, he said, is that of entitlements, on which public opinion and party policies diverge widely. Roosevelt could defend Social Security in 1935 on a firm moral ground — that workers were entitled to benefit from the payments they made into the system. There is little agreement these days on the morality of entitlements.
Dr Badger's book, FDR: The First Hundred Days, was chosen by Prime Minister Gordon Brown as his book of the year for 2008 and is said to have been influential in shaping his response to the recession in the United Kingdom. His other books include Prosperity Road: The New Deal, Tobacco, and North Carolina; North Carolina and the New Deal; and The New Deal: The Depression Years 1933-1940.
In 2009 Gordon Brown appointed him chair of the Kennedy Memorial Trust, which provides full funding for six to eight British post-graduate students to study at either Harvard University or the Massachusetts Institute of Technology (MIT). Since 2011 Dr Badger has been serving as the "colonial files tsar" to oversee the review and transfer to the public domain of the "migrated archives" for the Foreign and Commonwealth Office. These are defined by the (UK) National Archives as "a collection of files that were sent to the United Kingdom from some former British territories generally at the time of their independence. The files contain a range of material relating to former colonial administrations, including some material of a sensitive nature covering policy, security, intelligence and other issues."
Dr Beverly Bond speaks in Pink Palace series on race
[6 February 2014] Dr Beverly Bond spoke this evening in the lecture series sponsored by the Pink Palace Museum in connection with the continuing exhibition Race—Are We So Different? Her topic for the first lecture in the series was "Mid-South Racial Past."
Karnak Great Hypostyle Hall Project featured in latest issue of Update
[6 February 2014] The Karnak Great Hypostyle Hall Project which began under Dr William R. Murnane in 1992 and now led by Dr Peter Brand is the subject of one of the articles in the latest issue of Update: The newsletter for the University of Memphis.
Writer Greg Russell tells of the origins of the project to record the inscriptions at the ancient Egyptian temple dedicated to Amun, current techniques of epigraphy using high technology to "unroll" inscriptions carved on circular columns (as in the illustration at the right), conditions of working in Egypt during the recent years of political unrest, and the programs in Egyptology at the university of which this project is part.
Dr Brand is quoted as saying that the goal of the project is to furnish a complete scientific record of all the hieroglyphic texts and relief carvings from the Hypostyle Hall and to make these inscriptions widely available to scientists and the public through traditional publications and via digital technologies such as the Internet, an everlasting preservation of sorts of an important period in history.
The article notes that the Egyptology programs at the University of Memphis conducted by the Art History and History departments are the largest in the South and tied with the University of Chicago's famed Oriental Institute as the largest Egyptology program in North America and that Memphis Egyptology therefore plays in the "major league" of American and international Egyptology.
Dr Robert Yelle's book set to music in YouTube video
[29 January 2014] Yes, you read the headline correctly.
Someone has taken a book called After Secular Law, which Dr Robert Yelle co-edited with Winnifred Fallers Sullivan and Mateo Taussig-Rubbo, and set shots of different parts of the book to a ten-minute Gregorian chant track. It gives the impression of leafing through the book while the music plays and is certainly one of the most unusual introductions to a book seen and heard lately.
Watch it at http://www.youtube.com/watch?v=MQURNCZPNJw
Dr James Fickle's book Green Gold: Alabama's Forests and Forest Industries to be published in February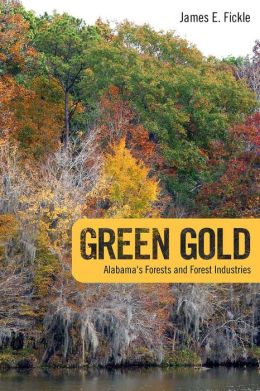 [21 January 2014] The University of Alabama Press with the Alabama Forestry Foundation will publish Green Gold: Alabama's Forests and Forest Industries by Dr James Fickle in February. It will be available in both hardbound and e-book formats.
Dr Fickle's earlier publications include Timber: A Photographic History of Mississippi Forestry (University Press of Mississippi, 2004); Mississippi Forests and Forestry (University Press of Mississippi, 2001); and The New South and the "New Competition": Trade Association Development in the Southern Pine Industry (University of Illinois Press, for the Forest History Society, 1980).
In addition to being a professor of history at The University of Memphis, Dr Fickle is also a visiting professor of forest and environmental history at Yale University.
Kaylin Ewing to have chapter on Alberta Hunter in forthcoming anthology
[17 January 2014] Kaylin Ewing will have a chapter entitled "What Kind of Woman?: Alberta Hunter and Expressions of Black Female Sexuality in the Twentieth Century" included in the forthcoming anthology Black Female Sexualities, edited by Trimiko Melancon and Joanne M. Braxton and to be published by Rutgers University Press.
Dr Robert Griffin named acting academic dean at Mid-South Christian College
[10 January 2014] Mid-South Christian College has appointed Dr Robert Griffin as its acting academic dean for the Spring 2014 semester. The previous academic dean, Wray Graham, died suddenly and unexpectedly in November 2013.
A graduate of the college, Dr Griffin holds an MDiv in Old Testament from Harding School of Theology and a PhD in ancient Near Eastern history from The University of Memphis. He has been serving as an adjunct professor since January 2001. In addition to his teaching responsibilities at MSCC, he has also taught courses at The University of Memphis and Florida Christian College.
In 2004 and 2005 he was part of an epigraphic survey team in Luxor, Egypt, recording battle inscriptions of Ramesses II. He completed his PhD in 2009, writing his dissertation on "The Worship of Syro-Canaanite Deities in Egypt: Iconographic, Epigraphic, and Historical Analyses of the New Kingdom Evidence," with Dr Peter Brand as his major professor.
In addition to being a scholar, he is a Christian minister, having held preaching ministries in Mississippi, Missouri, and Tennessee since 1982. For the last 16 years he has been the preaching minister at the First Christian Church in Chestnut Bluff, Tennessee.