Because of the winter storm and late opening of the campus location, the events originally scheduled for 3 March have been postponed until 19 March.
Events sponsored by the Department of History or of special historical interest include:
There will be a reception with light refreshments before each lecture.
Exhibition sponsored by University Libraries and Friends of the University Libraries.
March 2014
18 March 2014
11:30 am-1:30 pm
Rotunda of McWherter Library
"Inspiring Women of the 1960s"
Readings and performances celebrate the women writers, artists, and freedom fighters of the '60s. They include Shirley Chisholm, the first African-American Congresswoman; Lorraine Hansberry, author of "A Raisin in the Sun"; Betty Friedan, women's rights activist; and Maxine Smith, Memphis civil rights activist.
Sponsored by University Libraries, the Department of English, the Department of History, and the Center for Research on Women, this event is part of both Women's History Month and the University Libraries' exhibition on "The Civil Rights Act of 1964: How Far Have We Come?"
19 March 2014
12 noon
University Center Theater
Feminist Coming Out Day
Dr Zandria Robinson of the Department of Sociology will give a short talk about the history of feminism and the women's rights movement, and Dr Christine Eisel of the Department of History will present a short video montage about feminism called "The Other F-word," which was created by her son, Evan Eisel.
19 March 2014
12:30-1:30 pm
Alumni Mall
March for Women's History Month, and Feminism Fair
Carrying signs with information about women's history and feminism, participants will march around the University Center to the front entrance by the bronze statue of Tom the Tiger, where the Feminism Fair will be located. If there is inclement weather, marchers will march inside the University Center.
The Feminism Fair will have booths about women's issues and upcoming events in Women's History Month. There will also be photo opportunities with the bronze statue of the Tom the Tiger. If there is inclement weather, the fair will be set up inside the University Center.
Sponsored by the Center for Research on Women, the Department of History, African and African American Studies, Midday Moves, and the Alumni Association.
20 March 2014
5-7 pm
Pink Palace Museum, 3050 Central Avenue
"Memphis Race and Religion: Kneel-ins"
Lecture by Dr Stephen Haynes, professor of religious studies, Rhodes College, in the Pink Palace Museum's exhibition Race—Are We So Different? There will be an introduction by Dr Peggy Bodine (PhD, History, The University of Memphis, 1992).
Dr Haynes is the author of The Last Segregated Hour: The Memphis Kneel-Ins and the Campaign for Southern Church Desegregation and Noah's Curse: The Biblical Justification of American Slavery.
20 March 2014
5:30 pm — Reception
6 pm — Lecture
University Center Theater
"Free Markets and the Modern Political Scene"
Lecture by Stephen Moore, who reads today's political environment in light of his advocacy of free-market policies.
Mr Moore is a member of the editorial board and senior economics writer at the Wall Street Journal. He was the founder and former president of the Club for Growth, which raises money for political candidates who favor free-market economic policies. He has served as president of the Free Enterprise Fund, as a senior economist on the Congressional Joint Economic Committee, as a budget expert for the Heritage Foundation, and as a senior economics fellow at the Cato Institute, where he published dozens of studies on federal and state tax and budget policy. He was a consultant to the National Economic Commission in 1987 and research director for President Reagan's Commission on Privatization. He is the author of five books, most recently Bullish on Bush: How the Ownership Society Is Making America Richer.
An event of the Marcus W. Orr Center for the Humanities, his lecture is co-sponsored by Nationwide Financial, Young America's Foundation, the Department of Economics, the William N. Morris Chair of Excellence, and the Department of Finance, Insurance, and Real Estate.
21 March 2014
12:30 pm
200 Mitchell Hall (auditorium)
Phi Alpha Theta pizza lunch
Dr Chrystal Goudsouzian will speak on "The Perils of Pregnancy: Women's Reproductive Lives in Ancient Egypt." Learn about the beliefs of the Egyptians regarding conception, pregnancy, and childbirth, and the spells that were used to protect women and children during these perilous events.
Free pizza and soda will be provided from funding by Student Allocation Committee.
21 March 2014
2-4 pm
Location to be announced
Teaching workshop
The workshop will be led by Dr David Pace, professor emeritus of history at the University of Indiana. Dr Pace is co-director of the I.U. Freshman Learning Project, a program that helps faculty develop new ways of overcoming obstacles to learning in large introductory classes.
21 March 2014
3 pm
Café Eclectic (corner of Highland and Mynders)
Meeting of Transcending Boundaries reading group
The group will be reading "Settler Homonationalism: Theorizing Settler
Colonialism with Queer Modernities" by Scott Lauria Morgensen.
For more information, e-mail Amber Colvin.
24 March 2014
5-6 pm
Mallory-Neely House, 652 Adams Avenue
"The Educator, the Businesswoman, and the Girl of Questionable Parentage: New Research on the Women of the Mallory-Neely House"
A small tour group will tour the house and hear a history of the Kirtland and Babb women, members of the early families who lived there. Admission is limited to 12 persons; admission is $6 per person; contact Lillian Page at Lpage1@memphis.edu by 14 March for more information.
Sponsored by the Department of History and the Mallory-Neely House.
24 March 2014
5:30 pm — Reception
6 pm — Lecture
Blount Auditorium of Buckman Hall, Rhodes College
"Muslims and Jews in France: History of a Conflict"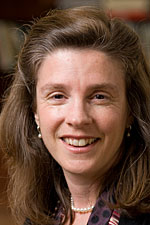 Lecture by Dr Maud Mandel, who will discuss how Muslims and Jews in France have related to each other in diverse ways throughout this history—as former residents of French North Africa, as immigrants competing for limited resources, as employers and employees, as victims of racist aggression, as religious minorities in a secularizing state, and as French citizens.
Dr Mandel is an associate professor of history and Director of the Program in Judaic Studies at Brown University.
The lecture is in the Communities in Conversations series at Rhodes College.
28 March 2014
Noon
River Room of the University Center
Phi Alpha Theta induction and Department of History Honors Banquet
Breaking with long-standing tradition, this year's event will take place during lunchtime.
The speaker will be Dr Kenneth T. Jackson, Jacques Barzun Professor in History and the Social Sciences at Columbia University and director of the Herbert H. Lehman Center for American History, which specializes in urban, social, and military history.
Dr Jackson is a native of Memphis and an alumnus of our Department of History, graduating with a BA in 1961. He received his MA in 1963 and his PhD in 1966 from the University of Chicago and joined the faculty at Columbia in 1968. His books include The Ku Klux Klan in the City, 1915-1930(1967), Cities in American History (1972), and Crabgrass Frontier: The Suburbanization of the United States (1985), which won both the Bancroft Prize and the Francis Parkman Prize. He was also editor-in-chief of both The Encyclopedia of New York City and the Dictionary of American Biography. The Urban History Association renamed its Best Book in American History award to the Kenneth Jackson Prize in 2006 in his honor.
He has served as president of the Urban History Association, the Society of American Historians, the Organization of American Historians, and the New-York Historical Society.
The departmental newsletter for 2004 (pdf) had a brief interview with Dr Jackson in its Alumni Digest section.
In another departure from past practice, the banquet will be free for all History faculty, staff, and graduate students. In the event that you would like to bring a guest or guests, however, there will be a charge a small fee of $15 each: cash, checks made out to Phi Alpha Theta, or payment via Paypal (epsilonnupat@gmail.com). Please make a reservation and purchase all tickets no later than 20 March, in the History Office or by contacting the Phi Alpha Theta faculty advisor, Dr Andrew Daily, directly. A vegetarian option will be available
30 March 2014
2:30-5 pm
Pink Palace Museum, 3050 Central Avenue
"Race and Jews: Why One Has Nothing To Do With The Other"
Lecture by Rabbi Micah Greenstein, Temple Israel, in the Pink Palace Museum's exhibition Race—Are We So Different?
April 2014
3 April 2014
5-7 pm
Pink Palace Museum, 3050 Central Avenue
"Beyond Race: The 'Other'"
Lecture by Rachel Shankman, senior director of Facing History, Facing Ourselves, Memphis, in the Pink Palace Museum's exhibition Race—Are We So Different?
3 April 2014
5:30 pm — Reception
6 pm — Lecture
University Center Theater
"Telling Stories: The Art and Craft of Narrative History"
Hampton Sides returns to his native Memphis to read from his work and discuss the possibilities for narrative writing in the digital age. The award-winning author will talk about his inspirations, his writing process, and his hopes for reinvigorating the narrative tradition despite the hostility leveled at narrative history by some academic historians. In the end, he argues, the secret to making people care about their history comes down to two words: Tell stories.
Mr. Sides is the author of six books, including Ghost Soldiers, a World War II narrative which sold over a million copies, was translated into a dozen foreign languages, and was the basis for the 2005 Miramax film The Great Raid. His book Blood and Thunder, about the life and times of controversial frontiersman Kit Carson, was named one of the 10 Best Books of 2006 by Time magazine. He is an editor-at-large for Outside Magazine and has written for such periodicals as National Geographic, The New Yorker, Esquire, Preservation, and Men's Journal. His work has been twice nominated for National Magazine Awards for feature writing.
He visits Memphis on the eve of the forty-sixth anniversary of the assassination of Martin Luther King, a particularly appropriate date given his latest book: Hellhound on His Trail, a riveting account of the assassination and the international manhunt for James Earl Ray. The New York Times bestseller, in the words of critic Janet Maslin, is ""spellbinding...bold, dynamic, unusually vivid."
His lecture is an event of the Marcus W. Orr Center for the Humanities, co-sponsored by the River City Writers Series, the Department of History, and the Department of Journalism.
4 April 2014
12:30 pm
223 Mitchell Hall
Faculty Brown Bag discussion
7 April 2014
7 pm
Wunderlich Auditorium of Memphis University School, 6191 Park Avenue
Meeting of the West Tennessee Historical Society
Vincent Astor will present "Memphis Movie Theatres." Mr Astor is a native Memphian and local historian with a special fondness for movie houses. He has warm memories of the cinema when theatres had only one screen, and of working at the Malco/Orpheum Theatre. He has assembled photographs from the Memphis Public Library, Memphis Heritage, Malco Theatres, and several family collections into a chronicle with memories for Memphians of all ages to enjoy.
10 April 2014
5:30 pm — Reception
6 pm — Lecture
Bryan Campus Life Center, Rhodes College
"Thinking Binationalism with Martin Buber and Edward Said"
Lecture by Dr Judith Butler, Maxine Elliot Professor in the departments of rhetoric and comparative literature and the co-director of the Program of Critical Theory at the University of California, Berkeley. Her most recent book is Parting Ways: Jewishness and the Critique of Zionism.
Binationalism is a concept that has different legacies in Jewish and Palestinian political thought, sometimes the focus of skepticism and sometimes of hope on both sides. This lecture will bring together the thought of Said and Buber to ask, does binationalism have a history that can still be told, a future that might be lived?
The lecture is in the Communities in Conversations series at Rhodes College.
17 April 2014
5:30 pm — Reception
6 pm — Lecture
University Center Theater
"Radical Life on the Mississippi: A Global History of the American Civil War"
Dr Andrew Zimmerman suggests just how international our national history is. He focuses on the Civil War — the most American of international revolutions. European, Caribbean, Latin American, and African histories influenced, and were influenced by, the war over slavery in the United States.
Dr Zimmerman highlights the international currents at work in the states around the Mississippi River during the Civil War. When war came to this region in 1861, the struggle between secession and union was joined by revolutionary socialist émigrés from Europe, African American rebels against slavery, and evangelical anti-slavery fighters from "Bleeding Kansas." These groups helped create a winning "war-by-emancipation" strategy for the Union Army by building on international experiences of armed struggle against slavery, against aristocracy, against capitalism, and for a wide range of secular and religious ideas of a just society. At the same time, some slaveholders sought to be as international in their defense of slavery as these opponents, and looked to the top-down, conservative socialisms of Napoleon III in France and Robert Owen in Britain, as well as to their own Caribbean and Latin American slaveholding counterparts, to modernize the ideologies and institutions of slavery.
Dr Zimmerman is professor of history at the George Washington University. He is the author of Anthropology and Antihumanism in Imperial Germany and Alabama in Africa: Booker T. Washington, the German Empire, and the Globalization of the New South.
His address is an event of the Marcus W. Orr Center for the Humanities, co-sponsored by the interdisciplinary student group Transcending Boundaries.
17 April 2014
5-7 pm
Pink Palace Museum, 3050 Central Avenue
"Genetics, Race and Medicine"
Lecture by Dr Jim Dalton, vice-president and chief scientific officer, GTx Corporation, in the Pink Palace Museum's exhibition Race—Are We So Different?